CH VSKBengals Get Ready to Rock N Roll (aka Rocky)
DOB: 08/16/13
VSKBengals Rockin Robin x CH Medoz Polar Ice of Purrfectdreams

Rocky is the result of a joint breeding between my good friends Vicki and Steve Clevenger of VSKBengals (they own Rocky's mom) and myself to produce a line of silver kittens. Rocky can still be carried around upside down in my arms like cradling a baby. He is a very sweet and friendly boy. He has a nice thick coat and very rich coloring. Stunning green eyes. His ears could be set a bit wider. He has a nice short thick tail which usually passes to his kittens. He has a little brown tarnish in his face. An unfortunate accident ended his show career early. He required surgery to correct a broken leg as the result of landing incorrectly after a jump.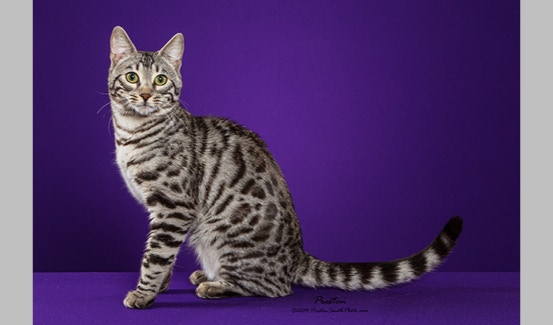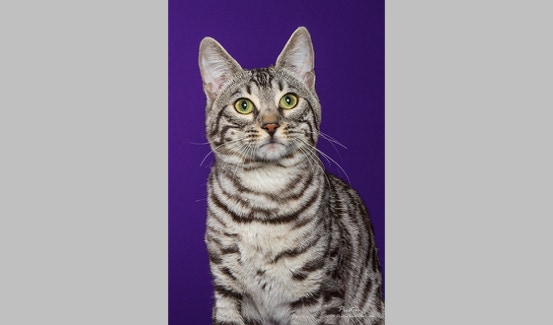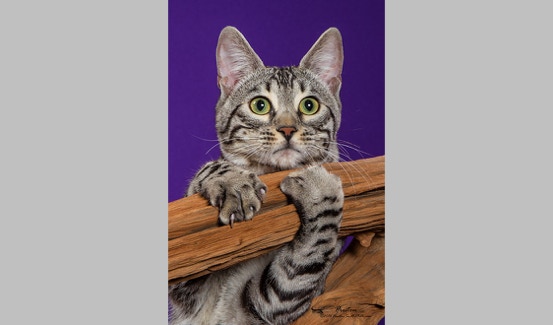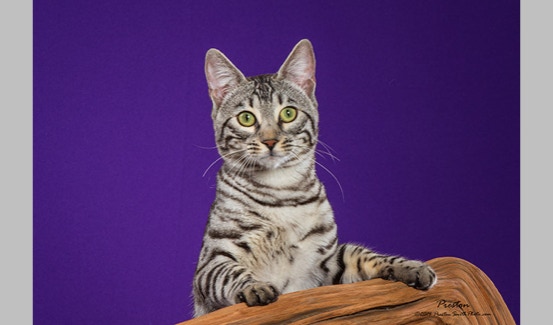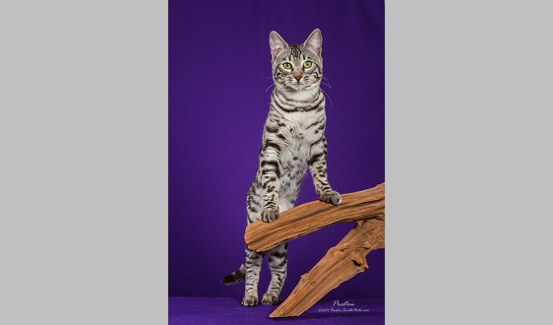 HCM tested normal in October 2017

PK Def (PK Deficiency): N/K. Via UC Davis testing. Rocky has 1 copy of PK deficiency. He is normal but is a carrier.

Bengal PRA test: N/N. Via UC Davis testing. Normal - no copies of the PRA-B mutation

Cat Long Hair Report: N/M4. VIA UC Davis testing. Rocky has short hair but carries one copy of a long hair mutation. He can produce short and long-haired kittens depending on the genotype of the mate.

Rocky's color testing results via UC Davis testing: Afc/a, B/b, C/cs, D/D. He can produce charcoal with the right mate. He carries chocolate and he carries the Lynx Point gene.

Rocky carries the marble gene.